Description
The LW is ideal for laboratory, pilot-plant, and manufacturing pharmacy operations. Intended for runs of a few hundred units the LW is a versatile capper that features rapid setup and changeover, and can be operated with little operator fatigue. Maintenance requirements are minimal and do not require a trained mechanic.
The LW is an electronically powered sealing head equipped with safe, hand actuated switches to initiate the sealing sequence. An aluminum seal is placed on the filled vial, which is then located in a positioning V-Block. When the sealing sequence is actuated, the K-head descends into the sealing position over the vial.
Three adjustments are available to obtain the desired sealing effectiveness:
Table height (relative to K-Head location).
Top pressure (the pressure applied to the top of the vial and cap during sealing operation).
Sealing pressure (the pressure exerted on the side of the seal).
All three adjustable elements are provided with position indicators so final adjustment settings can be recorded for future setup reference.
The LW Laboratory Vial Crimper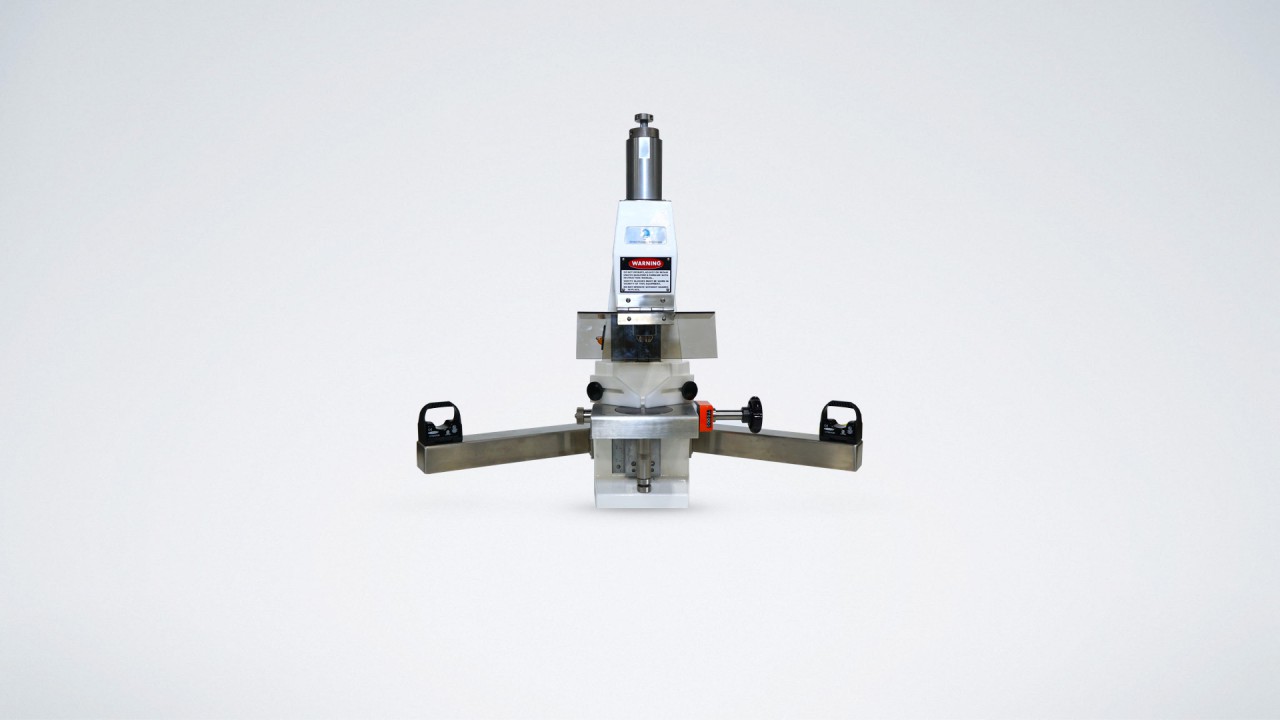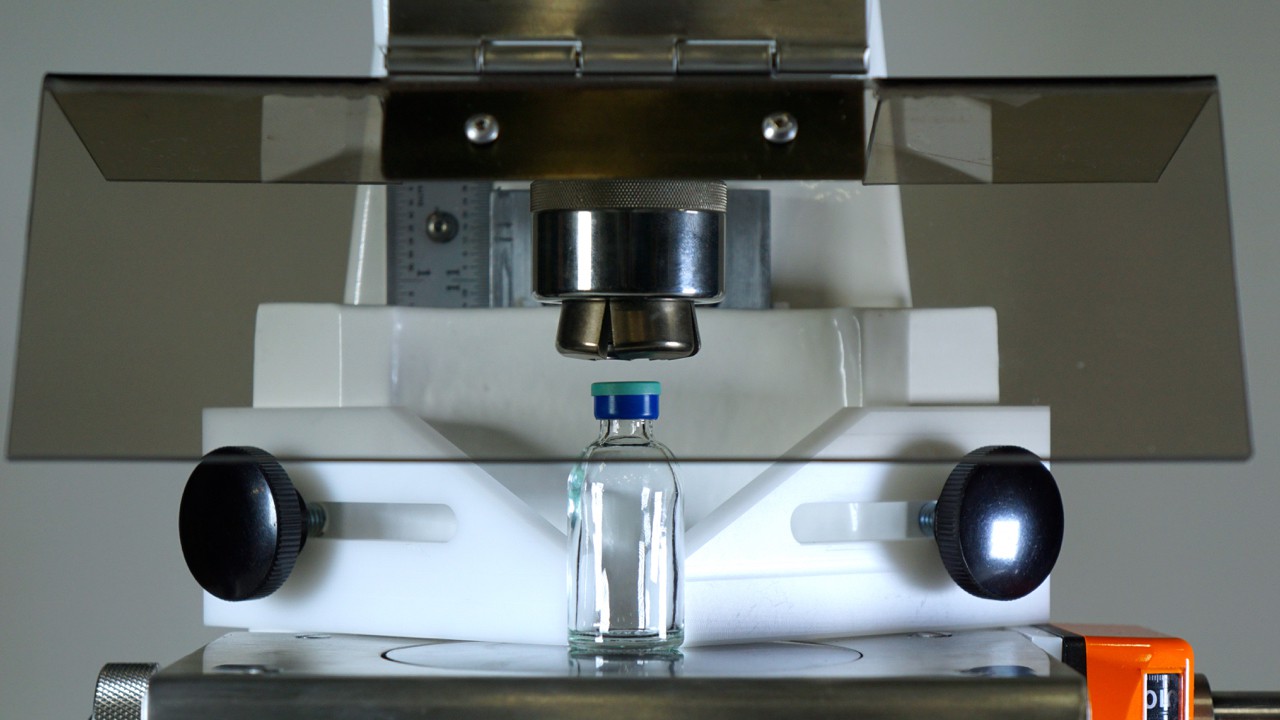 Specifications
| Weight | Dimensions | Power | Bottle Size Range |
| --- | --- | --- | --- |
| 80 lbs | 26" H x 33" W x 24" D | 115V, 60 cycles, 2 amps | Height up to 8" and diameter up to 4" |
The LW is not guaranteed to perform reliably in sterile environments.